Save up to 15% on fuel expenses with urbaniqe fleet management app!
Reduce the fuel expenses with no investment!
CHALLENGE
Are you worried about increasing costs on fuel and fleet administration?

Fleet management solutions are usually expensive and require a considerable investment at the beginning.

You do not know how to control unjustified mileage among your drivers?
SOLUTION
You'll see that urbaniqe is a simple mobile app that reduces fleet costs with instant ROI. In the app, you can simply define the current usage modes and allocate the vehicles among drivers. By separating business and personal use, you can reduce fuel expenses by up to 15%!

You also have the option for a simple settlement of mileage made with private cars used for commuting and posting.
Designed for small businesses
The urbaniqe app is designed to change the way how small businesses manage their fleets consisting of passenger cars and light commercial vehicles. It turns your smartphone into a digital fleet assistant that helps you reduce fuel costs and get around town in a greener way. What's more, urbaniqe fleet administration is easy and pleasant, it provides freedom of use for entrepreneurs, so they can manage their businesses in a better way.
Find more info at www.urbaniqe.com
How to save on fuel expenses with urbaniqe?

In urbaniqe, you have the option to individually record fuel slips in one move. You don't have to ask your drivers anymore to hand over gas bills because they are instantly recorded. They can be downloaded and printed in the web application anytime.

You can prepare various reports on fueling, mileage, and average consumption anytime, anywhere. You can schedule them the way you want, thus increasing control and cost awareness.

With the help of urbaniqe, you can track the running mileage in real time taking into account the way your drivers use the vehicles. Separate private and business use to limit the unjustified over usage of cars for private purposes! With that, you can save a lot on your fuel expenses and gain productivity.
Save up to 15% on fuel expenses!
| | | |
| --- | --- | --- |
| | You don't have to waste hours calculating fuel spending. You'll gain better control over refueling and cars' mileage including usage modes. The app delivers instant profits. | |

Mobil tracking
with no invesment

Instant profits without taking loyalty
What does urbaniqe provide?
Decrease and optimize fuel expenses

By using urbaniqe you will be always in control of your vehicle-related costs and can save up to 15% on fuel expenses or even more immediately.
Easy car administration to comply with laws

With urbaniqe, you can easily administer your fleet by getting automated reports and notifications just with a few clicks, and the stress is over for good.
Going green even with an ageing fleet

In urbaniqe, we provide you driving style analysis, fuel consumption, and emission reports together with an option to decarbonize your carbon footprint.
Save up on administration time

By using scheduled automated reports, trip replay and editing, and easy driver-to-vehicle allocation, you can save up to 30% of your time spent on fleet administration.
Download the app!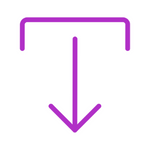 Sign up!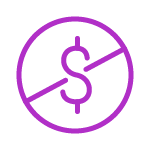 Verify your email!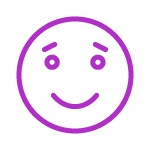 Give permission!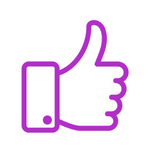 Add your vehicle!